The CLite concept
Afbeelding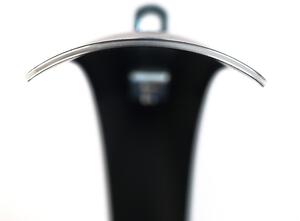 scroll down
to discover more
Curana's CLite collection is a great innovation: by using a hitech sandwich composite material, we succeeded in combining the lowest weight with the highest stifness. We can produce fully customised products that are lighter, stronger and more fashionable than all existing products.
CLite is a fully customizable concept made out of a super light composite material where as good as no tools are required to make a unique fitting product for your bike. We have a whole range of applications meanwhile, and new ideas come up regulary.
A lot of the applications are inspired by the traditional Japanese art or technique of folding paper into a variety of decorative or representational forms, called origami. But also other techniques are possible to create for instance more rounded shapes. We can add functionalities to the products by glueing, ultrasonic welding, etc..
The material can also be printed with sustainable UV curing inks, allowing to create contemporary lifestyle products that differentiate our customer's bikes from those of other brands or can even differentiate bikes inside the collection of one single brand.
Curana is the only bike parts manufacturer worldwide that uses this material.
Check more products!