The CLite concept
Afbeelding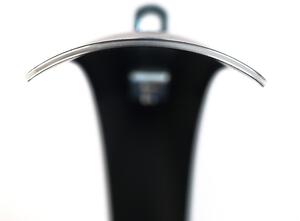 scroll down
to discover more
Curana's CLite collection is a great innovation: by using a hitech sandwich composite material, we succeeded in combining the lowest weight with the highest stifness. We can produce fully customised products that are lighter, stronger and more fashionable than all existing products.
CLite is a fully customizable concept made out of a super light composite material where as good as no tools are required to make a unique fitting product for your bike. We have a whole range of applications meanwhile, and new ideas come up regulary.
A lot of the applications are inspired by the traditional Japanese art or technique of folding paper into a variety of decorative or representational forms, called origami. But also other techniques are possible to create for instance more rounded shapes. We can add functionalities to the products by glueing, ultrasonic welding, etc..
The material can also be printed with sustainable UV curing inks, allowing to create contemporary lifestyle products that differentiate our customer's bikes from those of other brands or can even differentiate bikes inside the collection of one single brand.
Curana is the only bike parts manufacturer worldwide that uses this material.
Afbeelding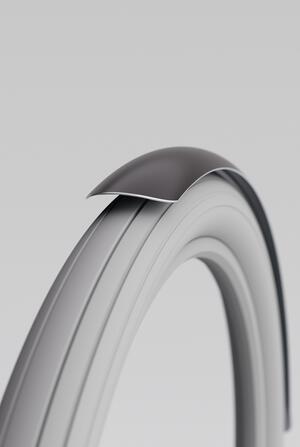 CLite fenders
We have a range of fenders made of our CLite material, fully customisable in radius, length, holes, cut outs, ... Color options are aluminium, black or any kind of graphic.
Afbeelding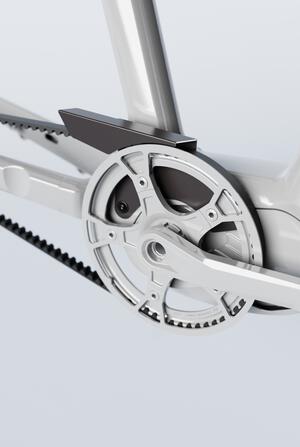 CLite chainguards
With our CLite material we can create any kind of chain or belt protection without big tooling costs. Origami wise we create a product that fits perfectly on any kind of bike as it is fully customised in size and shape. Cosmetically we can create these parts in aluminium, black or printed with any kind of graphic.
Afbeelding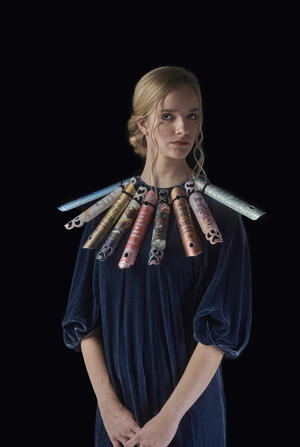 CLite frameplate
This is an example of a custom development where we created a decorative part that is fixed on the frame of lifestyle bicycles. In this way even limited collections are possible as are different looks from very stylish to extremely fashionable.
Afbeelding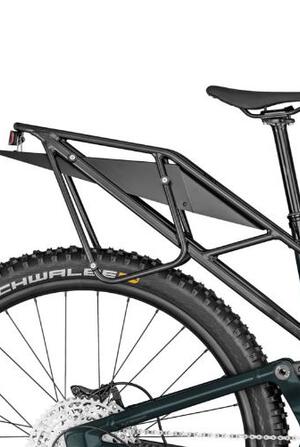 CLite origami fender
Through cutting and bending we created a fender with an edgy look and feel. Besides it's looks it is particularly stiff and light. With no tooling costs. Origami at its finest.
Afbeelding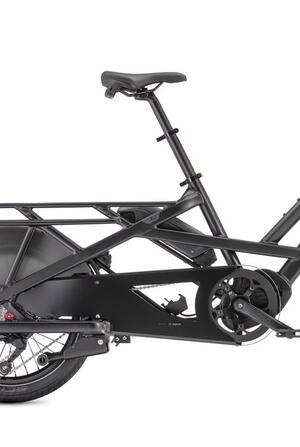 Longtail protection
Longtail bikes need big protection surfaces in the rear of the bike. Instead of plastic parts that are mostly too unstable we offer custom made parts to protect the long chain or the area of the rear wheel. Low weight, high stiffness, no tooling costs.
Afbeelding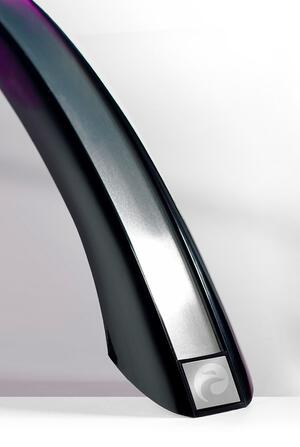 Insert molding
The Clite material can be used in an injection molding process, where both the core material of the sandwich composite and the injected plastic connect with each other in the mold and result in a combination of nice looks, low weight, high stiffness and fully integrated features.
Check more products!